November 16, 2016
Reduced Levels of Some Stem Cells Predict CV Events in Type 2 Diabetes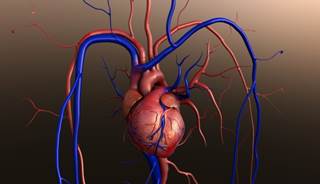 Reduced levels of certain stem cells may predict adverse cardiovascular outcomes in type 2 diabetes.
HealthDay News -- Reduced baseline levels of circulating CD34+ stem cells predict adverse cardiovascular (CV) outcomes for patients with type 2 diabetes, according to a study published in Diabetes Care.
Gian Paolo Fadini, MD, PhD, from the University of Padova in Italy, and colleagues monitored a cohort of 187 patients with type 2 diabetes for a median of 6.1 years. Six stem/progenitor cell phenotypes were measured in peripheral blood at baseline, based on expression of CD34, CD133, and KDR.
The researchers found that the primary outcome of time to a first CV event plus hospitalization for CV causes occurred in 48 patients (4.5/100 patient-years). Significantly lower CD34+ and CD34+CD133+ cells were seen in patients with vs those without incident CVevents. The rates of CV events were higher in patients with below median levels of CD34+ and CD34+CD133+. Reduced CD34+ and CD34+CD133+ cell count independently predicted future events in hazard regression analyses (hazard ratios: 2.21 and 2.98, respectively).
C statistics, continuous net reclassification improvement, and/or integrated discrimination index were improved with addition of the CD34+ cell count to the reference model or the UK Prospective Diabetes Study risk engine.
"In patients with type 2 diabetes, a reduced baseline level of circulating CD34+ stem cells predicts adverse cardiovascular outcomes up to six years later and improves risk stratification," the researchers wrote.
Reference
Fadini GP, Rigato M, Cappellari R, Bonora BM, Avogaro A. Long-term prediction of cardiovascular outcomes by circulating CD34+ and CD34+CD133+ stem cells in patients with type 2 diabetes. Diabetes Care. 2016 Nov 4. doi:10.2337/dc16-1755 [Epub ahead of print].