December 15, 2017
Safety of Chronic Total Occlusion Percutaneous Coronary Intervention in Diabetes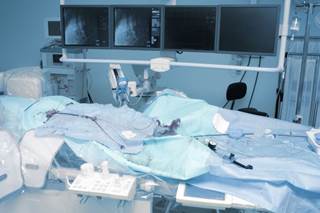 Technical success was similar in patients who were and were not on insulin.
Even though diabetes is associated with a greater incidence of comorbidities, after adjusting for prior bypass surgery, no significant differences in the success or safety of chronic total occlusion (CTO) percutaneous coronary intervention (PCI) were demonstrated in patients with diabetes compared with those without diabetes, according to a prospective, multicenter study published in JACC: Cardiovascular Intervention.1
Diabetes is common in patients with CTO undergoing PCI; however, the procedure is performed less frequently in this population, and little is known about the association between diabetes and health status after the procedure.2,3 In this study, researchers enrolled 1000 consecutive patients with and without diabetes who had CTO and underwent PCI between January 21, 2014, and July 22, 2015, and assessed the technical success of the procedure, periprocedural complications, and patient health status over 1 year following the procedure.1
Of the total population, 41.2% had diabetes, which was associated with a lower crude rate of technical success (83.5%) compared with patients without diabetes (88.1%; P =.04). Prior coronary artery bypass graft surgery was found to be independently associated with lower technical success (P <.001); therefore, after adjusting for disease complexity and prior bypass surgery, there was no difference in technical success rates between patients with and without diabetes (P =.12).
There was also no difference in the rate of periprocedural complications between patients with and without diabetes. All patients experienced considerable and sustained health status improvements after PCI for CTO and there were no clinically significant differences between patients with and without diabetes in quality of life or health status at 30 days, 6 months, or 12 months after PCI.
Although there were some limitations to the study, the authors concluded that, "CTO PCI was performed with similar safety in patients with diabetes, and that both patients with and without diabetes experienced large, clinically meaningful improvements in health status after CTO PCI."1
References
Salisbury AC, Sapontis J, Grantham JA, et al; OPEN CTO Study Group. Outcomes of chronic total occlusion percutaneous coronary intervention in patients with diabetes: insights from the OPEN CTO registry. JACC: Cardiovasc Interv. 2017;10:2174-2181.
Fefer P, Knudtson ML, Cheema AN, et al. Current perspectives on coronary chronic total occlusions: the Canadian Multicenter Chronic Total Occlusions Registry. J Am Coll Cardiol. 2012;59:991-997.
Grantham JA, Marso SP, Spertus J, House J, Holmes DR Jr, Rutherford BD. Chronic total occlusion angioplasty in the United States. JACC: Cardiovasc Interv. 2009;2:479-486.