May 26, 2016
FDA Advisory Committee Supports Lixisenatide and Insulin Glargine for Type 2 Diabetes Management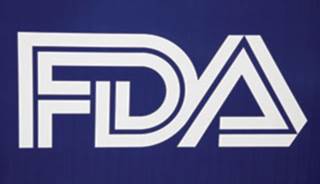 The committee voted 12 to 2 to recommend the combination drug.
The Endocrinologic and Metabolic Drugs Advisory Committee of the United States Food and Drug Administration (FDA) voted 12 to 2 to recommend the approval of basal insulin glargine and GLP-1 receptor agonist lixisenatide as a fixed combination drug for type 2 diabetes treatment in adult patients.
Lixisenatide (iGlarLixi®) is a once-daily GLP-1 agonist 20 μg treatment to be used in combination with oral glucose-lowering medicinal products or basal insulin. It was recommended for approval in combination with insulin glargine, usually between 10 and 60 units per day, to be administered in 2 separate injections.
"I voted yes based on the concept of the combination of a GLP agonist and insulin in one preparation," said Ellen Seely, MD, of Harvard Medical School. "This will be helpful to patients, and to the clinicians who take care of them."
In one of the phase 3 studies discussed at the meeting, investigators tested mean HbA1c change for 30 weeks in 366 patients taking combination insulin glargine and lixisenatide and 365 patients taking insulin glargine alone. At 30 weeks, 54.9% of patients taking iGlarLixi reached an HbA1c target of <7%, compared with 29.6% of patients taking insulin glargine alone (95% confidence interval [CI]: 18.94-32.10%).
The drug application for lixisenatide was initially submitted in December 2012 and subsequently withdrawn in September 2013. However, it was resubmitted in July 2015 after the completion of the ELIXA study (Evaluation of Lixisenastide in Acute Coronary Syndrome), which measured cardiovascular outcomes of the drug.
Patients were randomly assigned to receive lixisenatide 20 μg or placebo once daily. Among the patients taking lixisenatide, 13.4% experienced a major adverse cardiac event, compared with 13.2% of patients in the placebo group (hazard ratio [HR]: 1.02; 95% CI: 0.89-1.17).
The FDA concluded that the findings from ELIXA did not raise concerns for increased cardiovascular risk or mortality with lixisenatide.
During their discussion, committee members noted that they would use this combination drug for patients with HbA1c levels above 8%, who cannot reach a 7% target with insulin alone. They would also recommend the combination for obese patients who struggle with weight management on insulin therapy. However, the panel noted that they would be more resistant to recommend the combination to a patient who was insulin naïve.
"I feel this combination delivered in this manner meets clinical need with adequate efficacy. I think the safety issues for the most part are not very concerning," said Robert J. Smith, MD, of the Warren Alpert School of Medicine at Brown University, who was chairman of the panel.
There were also no clinical concerns related to the use of a fixed-combination of insulin glargine, which typically has a wide effective dose range and is titrated on a continuous scale, with lixisenatide, which typically only has 1 or 2 recommended doses. In addition, the panel showed no concerns over the 60 unit limit for insulin glargine.
The committee members concluded that the combination drug met clinical efficacy and safety standards. However, most of the members also agreed that the two-pen design of the device needs to be improved. Specifically, the committee members raised concern over the similar labeling on the pens and the lack of clarity that the maximum dose for the combination is capped.
Kenneth Burman, MD, director of the Section of Endocrinology at MedStar Washington Hospital Center, voted no based on the design of the pen. "There certainly are advantages and disadvantages from a combination product," he added. "There are multiple agents that need to be considered. Especially the pen. Overall, if used in the appropriate population, I think it would be a useful agent to help control hypoglycemia and A1c."
While the panel expressed concerns about the number of patients who experienced allergic reactions on the drug within the first 2 to 3 weeks of treatment, the general consensus was that these rates should not preclude the drug from being approved.
Peter W.F. Wilson, MD, from the Atlanta Veterans Administration Medical Center and Emory University, also voted yes for the combination. "This provides yet another choice," he explained. "Similar to other GLP agonists and combinations within—with insulin they have more than one. Choice is very important for physicians and for patients."
Reference
US Food and Drug Administration. Meeting of the Endocrinologic and Metabolic Drugs Advisory Committee. Presented May 25, 2016; Silver Spring, Maryland.
US Food and Drug Administration. FDA Briefing Information for the May 25, 2016 Meeting of the Endocrinologic and Metabolic Drugs Advisory Committee. Accessed May 25, 2016.