December 17, 2014
Adding Liraglutide to Metformin May Reduce Cardiovascular Risk
the Endocrinology Advisor take:
Adding liraglutide to metformin can reduce cardiovascular (CV) risk in patients with type 2 diabetes, according to a study published in the Journal of Clinical Endocrinology & Metabolism.
Liraglutide improved oxidative stress, plasma ghrelin concentrations and hemeoxygenase-1 (HO-1) concentrations in patients with type 2 diabetes when added to metformin, reported Manfredi Rizzo, MD, PhD, of the University of Palermo, Italy, and colleagues.
Glucagon-like peptide-1 (GLP-1) analogs such as liraglutide have been proven effective for type 2 diabetes, but no study had previously investigated their potential effects on CV risk.
The study included 20 participants with type 2 diabetes. Each was treated with subcutaneous liraglutide (0.6 mg daily for 2 weeks, followed by 1.2 mg daily) with 1500 mg/daily metformin for 2 months. Baseline measurements were taken after 14 hours of fasting and again after 2 months of therapy. All of the participants continued the study to completion.
Adding liraglutide significantly reduced HbA1c levels (8.50.4 vs. 7.50.4%, p<0.0001). It also increased plasma ghrelin and glutathione concentrations (8.24 pg/mL vs. 13.6 pg/mL; P=.0007 and 0.36 vs. 0.44nmol/mL;P=.0002, respectively), while decreasing serum lipid hydroperoxides and HO-1 levels (0.11 pg/mL vs.0.04 pg/mL; P=.0487 and 7.7 pg/mL vs. 3.6 pg/mL; P=.0445, respectively).
The researchers believe that these effects occurred independently of liraglutide's effect on glycemic control, which means it can contribute to reduced CV risk.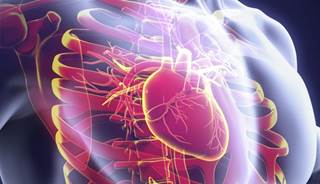 Adding Liraglutide to Metformin May Reduce Cardiovascular Risk
Context: Liraglutide is a glucagon-like peptide-1 analog and glucose-lowering agent whose effects on cardiovascular risk markers have not been fully elucidated.
Objective: We evaluated the impact of liraglutide on markers of oxidative stress, heme oxygenase-1 (HO-1), and plasma ghrelin levels in patients with type-2 diabetes (T2DM).
Conclusions: In a 2-months prospective pilot study, the addition of liraglutide to metformin resulted in improvement in oxidative stress as well as plasma ghrelin and HO-1 concentrations in patients with T2DM. These findings appeared to be independent of the known effects of liraglutide on glucose metabolism.
Sign Up for Free e-Newsletters
Check out what's trending
CME Focus