June 29, 2016
Liraglutide Beat Lixisenatide as Add-On to Metformin in Type 2 Diabetes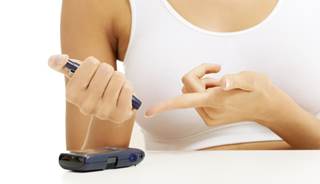 When added to metformin, liraglutide yielded better outcomes than lixisenatide.
(HealthDay News) — For patients with type 2 diabetes taking metformin, add-on liraglutide is more effective than lixisenatide for improving glycemic control, according to a study published in Diabetes Care.
Michael Nauck, MD, from the Ruhr-University Bochum in Germany, and colleagues conducted a 26-week randomized trial involving 404 patients with type 2 diabetes not achieving adequate glycemic control on metformin alone. Participants were randomly assigned in a 1:1 ratio to liraglutide (administered once daily at any time of the day) or lixisenatide (administered once daily within 1 hour prior to morning or evening meal).
The researchers found that HbA1c was reduced more with liraglutide than lixisenatide at week 26 (estimated treatment difference −0.62%; P<.0001), with more patients reaching HbA1c <7% and ≤6.5% (both P<.0001). Liraglutide correlated with a greater reduction in fasting plasma glucose (estimated treatment difference, −1.15 mmol/L; P<.0001). There was a greater reduction in mean 9-point self-measured plasma glucose with liraglutide (P<.0001). Similar body weight decreases were seen for both drugs (−4.3 kg for liraglutide and −3.7 kg for lixisenatide; P=.23).
"At the dose levels studied, liraglutide was more effective than lixisenatide as add-on to metformin in improving glycemic control," the researchers wrote.
Disclosures: Several authors disclosed financial ties to biopharmaceutical companies, including Novo Nordisk, which manufactures liraglutide and funded the study.
Reference