May 31, 2016
FDA Approves Jentadueto XR for Type 2 Diabetes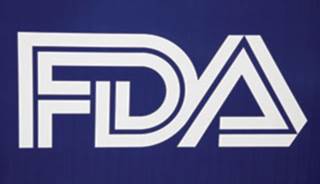 Jentadueto XR is intended to be used in addition to diet and exercise to improve glycemic control in adults with type 2 diabetes.
The Food and Drug Administration (FDA) approved Jentadueto® XR tablets (Boehringer Ingelheim and Eli Lilly and Company), a combination of linagliptin and metformin, for the treatment of type 2 diabetes in adults, according to a press release from the manufacturer.
Jentadueto XR is a once-daily combination treatment that includes 2.5 mg or 5 mg of linagliptin and 1000 mg of metformin. Linagliptin is a dipeptidyl peptidase-4 (DPP-4) inhibitor that increases hormones that stimulate the pancreas to produce more insulin, and causes the liver to produce less glucose. Metformin works to lower glucose production in the liver and stops absorption in the intestine.
The prescription medication is intended to be used as an adjunct to diet and exercise to improve glycemic control in adults when treatment with both linagliptin and metformin is appropriate.
The safety and efficacy of Jentadueto XR has been established in well-controlled studies of linagliptin and metformin, according to the release. In the trials, the combination medication was co-administered in patients who had inadequately controlled type 2 diabetes with diet and exercise in combination with sulfonylurea.
Jentadueto XR is not approved for patients with type 1 diabetes, and should not be used for the treatment of diabetic ketoacidosis. The medication has not been tested in patients with a history of pancreatitis. The Jentadueto XR label also contains a warning regarding the risk of lactic acidosis, which can occur due to metformin accumulation during Jentadueto XR treatment.
Reference
FDA Approves Once-daily Jentadueto® XR (linagliptin and metformin hydrochloride extended-release) Tablets for Adults with Type 2 Diabetes. Eli Lilly and Company website. https://investor.lilly.com/releasedetail.cfm?ReleaseID=973469. Published May 31, 2016. Accessed May 31, 2016.