August 24, 2016
Barrier-Specific Care Paths Improved Glycemic Control in Type 2 Diabetes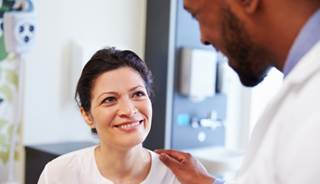 Addressing barriers to care improved glycemic control in patients with type 2 diabetes.
(HealthDay News) — For patients with type 2 diabetes, barrier categories to glycemic control include psychological/support, socioeconomic, and accessibility, and addressing these barriers improves glycemic control, according to a study published in Diabetes Care.
Ronnie Aronson, M.D., from LMC Diabetes & Endocrinology in Toronto, and colleagues identified participants from a large Canadian registry, assessed barriers to glycemic control, and implemented strategies to improve glycemic control. Of the 1379 patients who were eligible for inclusion, 155 were enrolled.
The researchers found that the most common barrier categories were psychological/support (93%), socioeconomic (87%), and accessibility (82%); concordance was high (75% to 94%) between participants and certified diabetes educators. None of the barriers could predict hyperglycemia.
At 12 months, the mean reduction in HbA1c was 17 mmol/mol (1.5%) after implementation of barrier-specific care paths (P<.01 vs baseline), compared with 5 mmol/mol (0.5%) in the source cohort that continued with standard care.
During the study there was no significant change noted in the incidence of severe hypoglycemia.
"In registry-identified hyperglycemic patients with type 2 diabetes, the use of barrier-specific care paths significantly improved glycemic control in otherwise refractory patients with persistently elevated HbA1c," the researchers wrote.
Disclosures: Two authors disclosed financial ties to pharmaceutical companies, including Sanofi, which provided study funding.
Reference