August 03, 2016
Impaired Glucose Tolerance May Increase Mortality Risk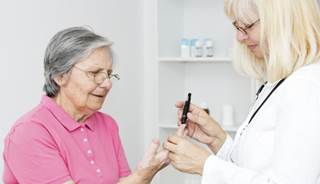 Increased risk for mortality among those with impaired glucose tolerance is mostly associated with progression to type 2 diabetes.
(HealthDay News) — Patients with impaired glucose tolerance (IGT) face an increased risk of mortality, with much of the increased risk of mortality associated with progression to type 2 diabetes, according to a study published in Diabetes Care.
Qiuhong Gong, from the Chinese Academy of Medical Sciences in Beijing, and colleagues compared mortality before and after diabetes development in 542 patients with IGT. Participants were enrolled in a 6-year lifestyle diabetes prevention trial and were followed for 23 years from 1986 to 2009.
The researchers found that 32.1% of participants died, with an overall death rate of 15.9 per 1000 person-years. Most deaths (74.7%) occurred after progression to type 2 diabetes, with age-adjusted death rates of 11.1 and 19.4 per 1000 person-years before and after development of type 2 diabetes, respectively.
In participants who developed type 2 diabetes during the first 10 years of follow-up, cumulative mortality was 37.8%, compared with 28.6% for those who progressed to type 2 diabetes in 10 to 20 years, and 13.9% for those who did not develop type 2 diabetes within 20 years.
In multivariate analysis, development of type 2 diabetes correlated with a significantly elevated risk of death (hazard ratio, 1.73).
"As elsewhere, IGT is associated with increased risk of mortality in China, but much of this excess risk is attributable to the development of type 2 diabetes," the researchers wrote.
Reference