October 01, 2014
ACCORD-MIND: Brain Structure Not Affected by Hypoglycemia
the Endocrinology Advisor take:
Type 2 diabetes treatment-related hypoglycemia does not seem to affect brain pathology, new data published in Diabetes Care suggest.
In the study, researchers reported less atrophy, defined as decrease in total brain volume, among patients with hypoglycemia requiring assistance vs. those who had not experienced hypoglycemia requiring assistance enrolled in the Action to Control Cardiovascular Risk in Diabetes-Memory in Diabetes (ACCORD-MIND) trial during 40-month follow-up. This finding, they noted, was marginally significant (P=.051).
Results also revealed no significant increase in abnormal white matter volume in those who experienced hypoglycemia requiring assistance, as compared with those who did not experience hypoglycemia requiring assistance (P=.247).
MRI scans of patients' brains suggested no local signal changes or volume loss in patients with hypoglycemia, according to the study results.
The researchers concluded that "hypoglycemia related to [type 2 diabetes] treatment may not accentuate brain pathology, specifically brain atrophy or white matter abnormalities."
For this study, the researchers defined symptomatic severe hypoglycemia as blood glucose below 2.8 mmol/L or symptoms resolved with treatments that required assistance of another person or medical assistance. Brain MRI was performed at baseline and 40 months, and computer algorithms were used to calculate total brain volume and abnormal white matter.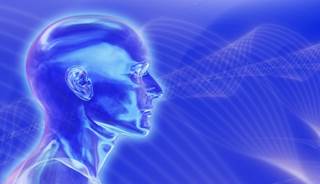 ACCORD-MIND: Brain Structure Not Affected by Hypoglycemia
Researchers have questioned the effect that hypoglycemia related to type 2 diabetes treatment has on brain structure, as little data exist on this potential association.
In this study, brain atrophy and white matter abnormalities in relation to severe hypoglycemia were assessed. Participants had type 2 diabetes and brain MRI scans and were enrolled in the ACCORD-MIND trial.
Results offer insight into this association.
Sign Up for Free e-Newsletters
Check out what's trending
CME Focus