February 24, 2015
DPP-4 Inhibitors May Protect Against Hypoglycemia
the Endocrinology Advisor take:
Dipeptidyl peptidase-4 (DPP-4) inhibitors, a class of drugs used to lower high blood glucose levels in type 2 diabetes, may also effectively protect against hypoglycemia, according to data published in Diabetologia.
"If these inhibitors also prove effective in humans against low blood sugar, then this supports the idea that the area of application of these drugs could be broadened to include persons with diabetes that is difficult to control and suffer from frequent hypoglycemia," study researcher Siri Malmgren, of Lund University, said in a press release.
The hormone glucagon, which stimulates the liver to produce sugar and consequently raises blood glucose levels, is normally the body's own defense against hypoglycemia. This process, however, does not work in people with diabetes, which leads to an increased risk for the condition.
"In order to be able to offer people with diabetes more reliable treatment, it is important that their medication supports the body's own defenses against hypoglycemia," Malmgren said.
DPP-4 inhibitors carry a low risk for hypoglycemia, which spurred the researchers to investigate whether this class of diabetes drugs fulfill this function.
"One of the advantages of DPP-4 inhibition as a treatment for diabetes is the very low risk of hypoglycaemia. Through Dr Malmgren's important work, a fundamental new principle for this has been identified. We are now beginning to understand why DPP-4 inhibitors reduce the risk of this serious side effect," said Professor Bo Ahrén, the principal investigator for the study, said in the release.
Results from the study showed that mice treated with DPP-4 inhibitors had better protection against hypoglycemia, as compared with mice who were not treated with DPP-4 inhibitors.The researchers also observed an increase in the production of their own glucagon in mice treated with the drugs.
"We believe that DPP-4 inhibitors not only lower blood sugar but also provide direct protection against hypoglycemia, at least in mice, and that they do this by increasing levels of the hormones GIP and glucagon," Malmgren said.
The researchers also concluded that GIP, which has previously been considered to lower blood sugar, in fact normalizes blood sugar levels.
They noted that these results may lead to investigation of new applications for existing drugs.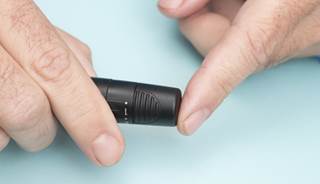 DPP-4 Inhibitors May Protect Against Hypoglycemia
Aims/hypothesis
Glucose-lowering therapy with dipeptidyl peptidase-4 (DPP-4) inhibitors is associated with a low risk of hypoglycaemia. We hypothesise that DPP-4 inhibition prevents hypoglycaemia via increased glucagon counterregulation through the incretin hormone glucose-dependent insulinotropic polypeptide (GIP).
Methods
Using a hyperinsulinaemic–hypoglycaemic clamp that targeted 2.5 mmol/l we examined the effects of the DPP-4 inhibitor vildagliptin and GIP infusion on steady state glucose infusion rate (GIR) and glucagon counterregulation in mice. Following up on this, we performed a hyperinsulinaemic–hypoglycaemic clamp in mice carrying a genetic deletion of the GIP receptor (GIPR −/− mice) or the glucagon receptor (GCGR −/− mice).
Sign Up for Free e-Newsletters
Check out what's trending
CME Focus