September 20, 2016
How Common Is Major Depressive Disorder in Type 2 Diabetes?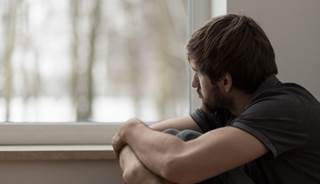 High rates of major depressive disorder have been found in patients with type 2 diabetes.
High rates of major depressive disorder have been found in patients with type 2 diabetes, according to results from the INTERPET-DD study.
Catherine E. Lloyd, PhD, professor of health studies at The Open University in the United Kingdom, presented the poster on behalf of the INTERPRET-DD investigators at the European Association for the Study of Diabetes (EASD) 2016 Annual Meeting.
The INTERPRET-DD (International Prevalence and Treatment of Diabetes and Depression) study — a 15-country international effort — is the first of its kind. The 2-year longitudinal study is collecting data from approximately 3000 patients between the ages of 18 and 65 years with a diagnosis of type 2 diabetes. Individuals who had life-threatening or unstabilized serious conditions, current or planned hospital admission, alcohol or non-tobacco substance dependency, or a schizophrenia diagnosis were excluded from the study cohort.
Participants provided demographic information and medical record data, and completed the Patient Health Questionnaire (PHQ-9) as well as the Problem Areas in Diabetes (PAID) and the WHO Well-being (WHO-5) scales. Additionally, all participants underwent a psychiatric interview.
Nearly 11% of patients with type 2 diabetes were diagnosed with major depressive disorder; rates of past and recurrent major depressive disorder were 10.3% and 5.1%, respectively. The researchers found that diagnosis rates varied widely among countries — Uganda, Kenya, and India had the lowest proportion of major depressive disorder diagnosis rates (1%, 2.7%, and 2%, respectively) while Bangladesh had the highest proportion (29.9%).
Forty-three percent of the INTERPRET-DD participants with a current major depressive disorder diagnosis reported a past episode; 32% reported recurrent episodes. Additional analysis showed that participants with major depressive disorder were more likely to live in an urban vs rural area (91.5% vs 84.7%) and were more likely to be female vs male (74% vs 26%). Researchers correctly predicted that participants with major depressive disorder were significantly more likely to have high levels of depressive symptoms, as measured by PHQ-9 scores; higher PAID scores correlated with lower WHO-5 scores, older age, longer duration, higher HbA1c, and history of diabetes complications.
A full list of major depressive disorder diagnosis rates by country is below.
Table. Full list of current and past major depressive diagnosis rates by country.
Country
Current
Major Depressive Diagnosis
Past
Major Depresive Diagnosis
Argentina
11.8%
16.4%
Bangladesh
29.9%
19.1%
China
10.8%
4.1%
Germany
4.3%
11.9%
India
2%
0.5%
Italy
3.9%
13.3%
Kenya
2.7%
1.6%
Mexico
18.2%
21.2%
Pakistan
11.6%
2.9%
Poland
14.7%
17.5%
Russia
14.7%
21%
Serbia
9.5%
17%
Thailand
6.2%
9.3%
Uganda
1%
0.5%
Ukraine
6.1%
5.3%
Adapted from Poster 817: Diabetes and mental health: the INTERPRET-DD Study.
In terms of recorded diagnosis and prescribed medication, the researchers noted, detection was "extremely poor and nonexistent in many countries."
"Improving the identification rate of depression and other mental disorders with subsequent treatment can lead to better quality of life, improved management of diabetes, and better clinical outcomes," the researchers wrote.
Study data were published in Diabetic Medicine; further analysis will be published "in due course."
Disclosures: Dr Lloyd receives grant funding from the Association for the Improvement of Mental Programs.
For more coverage of EASD 2016, click here.
References
Lloyd CE, Nouwen A, Sartorius N; for the INTERPRET-DD Study Investigators. Poster 817. Diabetes and mental health: the INTERPRET-DD study. Presented at: EASD 2016 Annual Meeting; September 12-16, 2016; Munich, Germany.