June 12, 2018
Diabetes Exposure in Utero and Risk of Developing T2D in Offspring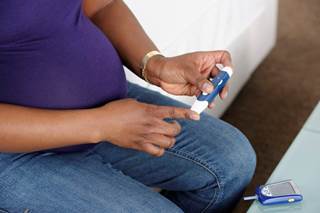 There was no significant association between First Nation status and T2D or gestational diabetes.
Diabetes in pregnancy is a risk factor for the development of type 2 diabetes (T2D) in offspring, with exposure to T2D having the greatest associated risk according to a study published in JAMA Pediatrics.
The objective of this study was to examine the association of exposure to gestational diabetes in utero and T2D. In this cohort study, mother-infant dyads with hospital birth or midwifery report in the data repository from April 1, 1984, to April 1, 2008, were identified.
The cohort was derived from the linkage of Diabetes Education Resource for Children and Adolescents, a pediatric diabetes clinical database. Children were excluded if they had type 1 diabetes, monogenic diabetes, or secondary diabetes.
After adjustment for sex, maternal age, socioeconomic status, birth size, and gestational age, results showed that First Nation status and diabetes exposure were associated with incident type 2 diabetes in offspring (n=467,850). Compared with gestational diabetes, T2D exposure had a greater risk to offspring (3.19 vs 0.80 cases per 1000 person-years; P <.001).
Any diabetes exposure accelerated the time to the development of T2D in offspring by a factor of 0.74 (95% CI, 0.62-0.90) for gestational diabetes and 5.0 (95% CI, 0.45-0.57) for T2D. There was a higher risk in First Nation infants than non-First Nation offspring (0.96 vs 0.14 cases per 1000 person-years; P <.001). Compared with non-First Nation offspring, First Nations offspring had accelerated T2D onset by a factor of 0.52 (95% CI, 0.49-0.55). There was no significant interaction between First Nations and T2D, nor interaction between First Nations and gestational diabetes.
This study demonstrated that offspring born to First Nations mothers with T2D had the highest rates of T2D. Researchers note, "[i]mportant differences exist in offspring risk based on type of diabetes exposure in utero." The importance of determining diabetes type early in pregnancy was highlighted in the study. Researchers conclude that "[o]ur findings also inform practitioners of the need for routine early screening and diagnosis of type 2 diabetes in mothers and their offspring."
Reference
Wicklow BA, Sellers AC, Sharma AK, et al. Association of gestational diabetes and type 2 diabetes exposure in utero with the development of type 2 diabetes in First Nations and non-First Nations offspring [published online June 11, 2018]. JAMA Pediatr. doi: 10.1001/jamapediatrics.2018.1201