September 01, 2016
Insulin Sensitivity in Type 2 Diabetes Improved With Dapagliflozin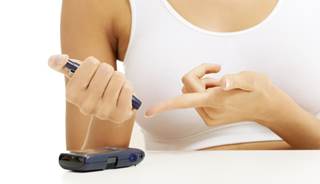 Dapagliflozin improved insulin sensitivity in type 2 diabetes.
HealthDay News -- Dapagliflozin improves insulin sensitivity and increases lipid oxidation and plasma ketone concentration in patients with type 2 diabetes, according to a study published online Aug. 25 in Diabetes Care.
Giuseppe Daniele, from the University of Texas Health Science Center at San Antonio, and colleagues randomly assigned 18 individuals with type 2 diabetes to dapagliflozin or placebo in a 1:1 ratio. Subjects received an insulin clamp with tritiated glucose, indirect calorimetry, and muscle biopsies before and after 2 weeks.
The researchers found that fasting plasma glucose was reduced, and insulin-stimulated glucose disposal was increased by 36% (P<.01) with dapagliflozin. There was a decrease in glucose oxidation (P<.05), while nonoxidative glucose disposal increased (P=.03). Basal glucose oxidation decreased with dapagliflozin, and there was an increase in lipid oxidation and plasma ketone concentration (P<.01) in association with an increase in fasting plasma glucagon (P<.01).
There was a reduction in the adenosine triphosphate synthesis rate with dapagliflozin, which correlated with an increase in the concentration of plasma ketones.
"Dapagliflozin improved insulin sensitivity and caused a shift from glucose to lipid oxidation, which, together with an increase in glucagon-to-insulin ratio, provide the metabolic basis for increased ketone production," the researchers wrote.
Disclosures: One author disclosed financial ties to pharmaceutical companies, including AstraZeneca, which manufactures dapagliflozin.
Reference