February 13, 2018
Increased Risk for Severe Hypoglycemic Events Associated With CV Outcomes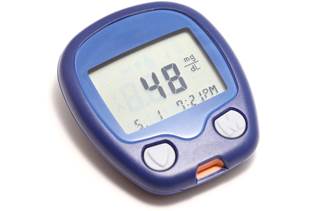 Participants with severe hypoglycemic events compared with participants without, tended to be older with longer mean duration of diabetes, lower mean body weight, and lower mean eGFR.
A bidirectional relationship between severe hypoglycemic events (SHEs) and cardiovascular (CV) outcomes suggests a common "frail" type 2 diabetes phenotype of patients who are susceptible to both of these events, according to a study published in Diabetes Care.1
While previous trials have demonstrated an association between SHEs and subsequent CV events in patients with type 2 diabetes,2-6 researchers sought to determine whether CV events are associated with subsequent SHE risk in this same population.1
Using data from the TECOS trial (Trial Evaluating Cardiovascular Outcomes With Sitagliptin; ClinicalTrials.gov identifier: NCT00790205) in 14,671 participants with type 2 diabetes and CV disease, post hoc analyses were conducted to evaluate time-dependent associations between SHEs and a composite CV end point (fatal/nonfatal myocardial infarction or stroke, hospitalization for unstable angina, and hospitalization for heart failure [hHF]).
Participants received either sitagliptin 100 mg daily (or 50 mg daily if baseline estimated glomerular filtration rate (eGFR) was ³30 and <50 ml/min/1.73 m2) or matching placebo and were followed for a median of 3 years.
The researchers found that SHEs were uncommon and unassociated with sitagliptin therapy and that patients with SHEs were older with a longer duration of diabetes, lower body weight, and a lower eGFR. These patients were also more likely to be women, non-white, receiving insulin therapy, and more often had micro- or macroalbuminuria.
SHEs were associated with an increased risk for the composite CV end point, all-cause death, and CV death, and nonfatal myocardial infarction, nonfatal stroke, and hHF were associated with an increased risk for SHEs.
The investigators concluded that "SHEs, rather than being causative of [major adverse cardiovascular events], hHF, or all-cause death events, may simply be indicative of patients with a frail type 2 diabetes phenotype who are at high risk of both outcomes likely due to a multitude of coexisting risk factors."1
Disclosure: The TECOS trial was funded by Merck Sharp & Dohme Corp.
References