December 29, 2017
Positive Antihyperglycemic, Metabolic Effects With Ranolazine in Patients With Diabetes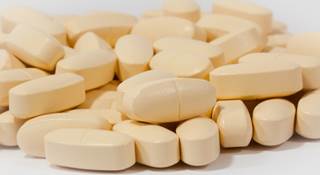 The exact mechanism of ranolazine on glycemic improvement remains largely debated and needs further research.
The antianginal drug ranolazine has demonstrated positive antihyperglycemic and metabolic effects in patients with uncontrolled hemoglobin A1C (HbA1c) and therefore may be useful in patients with chronic stable angina pectoris and diabetes mellitus, according to a literature review published in the American Journal of Cardiology.1
With the growing prevalence of obesity, the incidence of patients presenting with both coronary artery disease and diabetes is on the rise.1 In addition, patients with concomitant diabetes and cardiovascular disease have been found to have a reduced life-span and greater mortality from acute coronary syndromes.2,3 Ranolazine is an antianginal drug that reduces the symptoms of ischemic heart disease and, although not well understood, also has antihyperglycemic effects potentially through inhibiting glucagon secretion, increasing insulin secretion, and preserving pancreatic beta cell function.4-10
To evaluate the antihyperglyemic and positive metabolic effects of ranolazine in patients with diabetes, the investigators searched MEDLINE from 2000 to October 1, 2016 using the terms ranolazine, antihyperglycemic, diabetes, cardiology, and antianginal, and identified 5 randomized controlled trials and one retrospective study.1,11-16 They found that ranolazine demonstrated efficacy as an antihyperglycemic agent when used as monotherapy or in combination with traditional diabetes therapies. There was between a 0.48% and 0.70% absolute reduction in HbA1c with use of ranolazine in patients with diabetes, which is comparable with second-line oral antidiabetic agents. Ranolazine also has a relatively mild adverse event profile.
While future research is still needed, ranolazine may have a niche in the management of this high-risk population. The investigators concluded that, "with the lowering of HbA1c ranolazine could potentially offer significant benefits in the diabetic population with angina through positive disease state management as well as decreasing healthcare related costs."
References