March 30, 2018
Novel Diabetes Subgroupings Could Improve Treatment Outcomes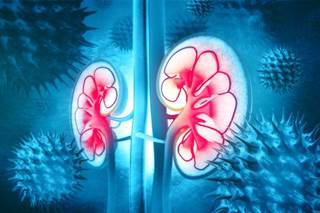 Clustering patients into 5 subgroups may be beneficial for identifying those at risk for diabetic complications.
Five subgroups of diabetes were identified according to disease progression, genetics, and associated risk for complications, which may someday translate to improved treatment guidelines and outcomes, according to a recent study published in the Lancet Diabetes & Endocrinology.
Clusters of diabetes subgroups were compiled from patients with newly diagnosed diabetes (n=8980) and replicated in 3 independent cohorts: the Scania Diabetes Registry (n=1466), All New Diabetics in Uppsala (n=844), and Diabetes Registry Vaasa (n=3485). Subgroupings were based on 6 variables: glutamate decarboxylase antibodies, age at diagnosis, body mass index (BMI), hemoglobin A1c, and estimates of β-cell function and insulin resistance.
Cluster 1 (severe autoimmune diabetes) was characterized by early-onset disease, low BMI, poor metabolic control, insulin deficiency, and presence of glutamate decarboxylase antibodies. Cluster 2 (severe insulin-deficient diabetes) was similar to cluster 1 (severe autoimmune diabetes), but was glutamate decarboxylase antibody-negative. Cluster 3 (severe insulin-resistant diabetes) patients had a high BMI and insulin resistance. Cluster 4 (mild obesity-related diabetes) resulted from a high BMI but no insulin resistance. Finally, cluster 5 (mild age-related diabetes) was similar to cluster 4, but patients were higher in age at diagnosis, with modest metabolic derangements.
Cluster 3 had a significantly higher risk for diabetic kidney disease compared with clusters 4 and 5, but had not been prescribed similar treatment for diabetes. Cluster 2 had the highest risk for retinopathy. The unadjusted risk for coronary events and stroke was the lowest in clusters 1, 2, and 4. No genetic variant was associated with any cluster group.
The study investigators wrote, "the results of our study suggest that this new clustering of patients with adult-onset diabetes is superior to the classic diabetes classification because it identifies patients at high risk of diabetic complications at diagnosis and provides information about underlying disease mechanisms, thereby guiding choice of therapy." They added, "This study provides a first step towards a more precise, clinically useful stratification, representing an important step towards precision medicine in diabetes."
Reference
Ahlqvist E, Storm P, Käräjämäki A, et al. Novel subgroups of adult-onset diabetes and their association with outcomes: a data-driven cluster analysis of six variables [published online March 1, 2018]. Lancet Diabetes Endocrinol. doi:10.1093/infdis/jix618