July 25, 2018
Insulin Analogs Do Not Decrease Risk for Hypoglycemia in Type 2 Diabetes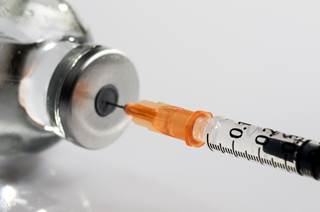 Hypoglycemia-related ED visits and hospital admissions did not differ between basal insulin analog and NPH insulin use.
For patients with type 2 diabetes, initiation of long-acting insulin analogs is not associated with a reduced risk for hypoglycemia-related emergency department (ED) visits or increased glycemic control compared with human neutral protamine Hagedorn (NPH) insulin, according to results published in the Journal of the American Medical Association.
The study included participants with type 2 diabetes who initiated a long-acting insulin analog or NPH insulin at Kaiser Permanente of Northern California from January 1, 2006, through September 30, 2015 (n=25,489). Participants were followed until death, loss of health plan coverage, change in insulin treatment, or study end. The primary outcome was the time to a hypoglycemia-related ED visit or hospital admission; the secondary outcome was the change in hemoglobin A1c level within 1 year of insulin initiation.
Of the 25,489 participants, 1928 initiated insulin analogs and 23,561 initiated NPH insulin.
During a mean follow-up of 1.7 years, there were 39 hypoglycemia-related ED visits or hospital visits among participants who initiated insulin analogs (11.9 events [95% CI, 8.1-15.6] per 1000 person-years) compared with 354 among participants who initiated NPH insulin (8.8 events [95% CI, 7.9-9.8] per 1000 person-years; between-group difference, 3.1 events [95% CI, −1.5 to 7.7] per 1000 person-years; P =.07).
The adjusted hazard ratio was 1.16 for hypoglycemia-related ED visits or hospital admissions associated with insulin analog use.
Participants who initiated insulin analogs had a decrease in hemoglobin A1c level from 9.41% (95% CI, 9.34%-9.50%) to 8.16% (95% CI, 8.09%-8.24%) within 1 year after initiation compared with 9.39% (95% CI, 9.32%-9.47%) to 7.92% (95% CI, 7.85%-7.99%) after initiation of NPH insulin (adjusted difference-in-differences for glycemic control, −0.22% [95% CI, −0.09% to −0.37%]).
"These findings suggest that the use of basal insulin analogs in usual practice settings may not be associated with clinical advantages for these outcomes," the researchers wrote.
Disclosures
This project was supported by grants R01DK103721 and R01DK081796 from the National Institutes of Health. Dr Lipska receives support from the National Institute on Aging and the American Federation of Aging Research through Paul Beeson Career Development award K23AG048359 and award P30AG021342 from the Yale Claude D. Pepper Older Americans Independence Center. Drs Huang and Karter are supported by awards P30 DK092924 and P30 DK092949, respectively, from the Centers for Diabetes Translational Research within the National Institute of Diabetes and Digestive and Kidney Diseases. Dr Huang was also supported by grant K24 DK105340 from the National Institute of Diabetes and Digestive and Kidney Diseases.
Reference
Lipska KJ, Parker MM, Moffet HH, Huang ES, Karter AJ. Association of initiation of basal insulin analogs vs neutral protamine Hagedorn insulin with hypoglycemia-related emergency department visits or hospital admissions and with glycemic control in patients with type 2 diabetes. JAMA. 2018;320(1):53-62.