August 09, 2016
Three-Drug Combination Improved Glycemic Control in Type 1 Diabetes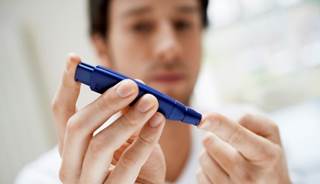 Patients with type 1 diabetes may benefit from combination therapy.
Patients with type 1 diabetes assigned to a 3-drug combination — dapagliflozin, liraglutide, and insulin — had superior blood glucose control compared with patients assigned to dapagliflozin monotherapy.
Phase 4 results from a small clinical trial showed that patients assigned to the combination therapy also experienced significant weight loss while increasing ketosis.
"Our research found a triple therapy approach led to impressive improvements in blood glucose control as well as weight loss," Paresh Dandona, MD, PhD, the study's senior author, said in a press release. Dr Dandona is chief of endocrinology, diabetes, and metabolism at the Jacobs School of Medicine and Biomedical Sciences at the University at Buffalo, Buffalo, New York. "This strategy advances our previous work showing improvements in blood glucose management with the use of liraglutide in combination with insulin."
Seventeen patients in the trial were started on 5 mg daily dapagliflozin for 1 week followed by 10 mg daily dapagliflozin for 11 weeks. Insulin doses for these patients were titrated to maintain target glucose concentrations between 3.8 mmol/L and 8.8 mmol/L, and all were on liraglutide therapy at maximal tolerated doses for at least 6 months prior to start of the study. Ten patients were assigned to placebo.
Glycated hemoglobin fell by 0.66% in the combination arm compared with no change in the placebo group. Body weight in the combination group declined by 1.9 kg (P<.05 vs placebo). Researchers observed no additional hypoglycemia (blood glucose <3.88 mmol/L; P=.52 vs placebo).
Researchers also noted significant increases in the plasma concentrations of glucagon by 35% (P<.05), hormone-sensitive lipase by 29% (P<.05), free fatty acids by 74%(P<.05), acetoacetate by 67% (P<.05), and beta-hydroxybutyrate by 254% (P<.05). Urinary ketone levels also increased significantly (P<.05).
Researchers said no patient in the placebo group displayed similar results.
Reference