August 27, 2014
Subclinical Hypothyroidism Not Linked to Stroke Risk
the Endocrinology Advisor take:
Ischemic stroke risk is not associated with subclinical hypothyroidism, according to research published in the journal Thyroid.
Abnormal thyroid function has been linked to atherogenic changes, leading some to suggest an increased stroke risk in patients with subclinical hypothyroidism. Subclinical hypothyroidism's connection to subsequent stroke, however, has not been thoroughly investigated.
Researchers assessed the relationship between subclinical hypothyroidism and severity of subclinical hypothyroidism as they pertain to incident ischemic stroke in postmenopausal women. This was a nested case-cohort study involving Women's Health Initiative participants.
Thyroid function was evaluated via baseline blood specimens, with subclinical hypothyroidism being defined as free thyroxine levels and thyrotropin (TSH) levels of 4.69 mU/L or higher. Mild subclinical hypothyroidism was defined as TSH between 4.69 mU/L and 6.99 mU/L and moderate to severe subclinical hypothyroidism was defined as TSH of 7.00 mU/L or higher.
Women's Health Initiative investigators who were blinded to thyroid status adjudicated stroke cases.
A total of 639 cases of ischemic stroke and 2,927 randomly selected subcohort participants were included in the primary analysis. Mean follow-up was 7 years.
For women with any subclinical hypothyroidism and those with mild subclinical hypothyroidism, multivariable adjusted hazard ratios (HRs) were 1.06 (95% CI, 0.77-1.46) and 0.99 (95% CI 0.67-1.47). For those with moderate to severe subclinical hypothyroidism, HR was modestly higher (HR=1.22;95% CI, 0.73-2.05).
The data do not indicate a correlation between subclinical hypothyroidism and ischemic stroke in healthy postmenopausal women, the researchers concluded.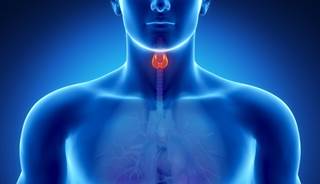 Subclinical Hypothyroidism Not Linked to Stroke Risk
Subclinical hypothyroidism (SCH) is postulated to increase stroke risk via atherogenic changes associated with abnormal thyroid function. However, the direct relationship of SCH with subsequent stroke is poorly studied.
Sign Up for Free e-Newsletters
Check out what's trending
CME Focus