October 09, 2014
Coronary Heart Disease Risk Increased in Hashimoto's Thyroiditis
the Endocrinology Advisor take:
Patients with Hashimoto's thyroiditis have an increased risk for developing coronary heart disease (CHD) compared to the general population, according to a new study published in the Journal of Clinical Endocrinology & Metabolism.
Previous studies have indicated an increased risk of approximately 20% for CHD in patients with subclinical hyperthyroidism. However, few studies have specifically looked at autoimmune thyroid disease, which can cause cardiovascular disease through chronic inflammation.
The study included 1,165 patients aged at least 20 years who were newly diagnosed with Hashimoto's thyroiditis from 2000 to 2010 as well as 4,660 patients without the diseases. They were matched by gender, age, baseline comorbidities and index year.
The cumulative incidence of CHD was 2.3% higher in Hashimoto's thyroiditis patients than in those without the disease. The adjusted HR for developed CHD in the Hashimoto's thyroiditis group was 1.44, which is higher than figures reported in previous studies.
Even after adjusting for comorbidities, Hashimoto's thyroiditis still remained a significant risk factor for CHD. Additionally, Hashimoto's thyroiditis with no thyroxine treatment or treatment for less than 1 year were associated with a higher risk for CHD.
The results provide further evidence that HT is associated with an increased risk for CHD regardless of baseline comorbidities, particularly in women and younger patients. Furthermore, treating Hashimoto's thyroiditis patients with thyroxine for more than one year can decrease the risk for CHD.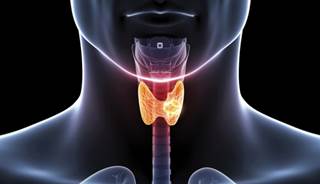 Coronary Heart Disease Risk Increased in Hashimoto's Thyroiditis
Thyroid disease, such as hyperthyroidism, has been linked to cardiovascular problems, but few studies have looked at autoimmune thyroid disease in particular.
This study sought to show a potential link between Hashimoto's thyroiditis and coronary heart disease (CHD).
Sign Up for Free e-Newsletters
Check out what's trending
CME Focus