August 27, 2016
Patent Monopolies Likely Responsible for Soaring Drug Prices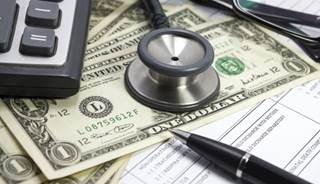 Prescription drug prices are increasing and may be due to patent monopolies.
(HealthDay News) — Prescription drug prices are skyrocketing in the United States due in large part to government regulations, according to a study published in the Journal of the American Medical Association.
The current government regulations allow drug manufacturers to charge monopolistic prices that are not opposed by competing market forces, the researchers believe. Between 2013 and 2015, net spending on prescription drug prices increased about 20% in the United States, outpacing a forecast 11% increase on all health care costs combined, the authors said in background notes.
For each person in the United States in 2013, $858 was spent on prescription drugs, compared with an average of $400 per person across 19 other industrialized nations. Prescription medications now comprise an estimated 17% of overall health care expenses, the authors of the report said.
"The most realistic short-term strategies to address high prices include enforcing more stringent requirements for the award and extension of exclusivity rights; enhancing competition by ensuring timely generic drug availability; providing greater opportunities for meaningful price negotiation by governmental payers; generating more evidence about comparative cost-effectiveness of therapeutic alternatives; and more effectively educating patients, prescribers, payers, and policy makers about these choices," the authors wrote.
Reference