October 23, 2014
Drug Coupons Reduce Out-of-Pocket Costs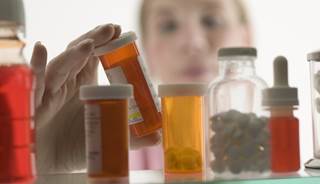 Drug Coupons Reduce Out-of-Pocket Costs
(HealthDay News) — Drug coupons could reduce patients' out-of-pocket costs by 60%, according to a study published in Health Affairs.
Catherine I. Starner, PharmD, from Prime Therapeutics in Eagan, Minnesota, and colleagues utilized an administrative claims database with information on more than 10 million commercially insured patients combined with the drug prescription records from a specialty pharmacy.
Focusing on 264,801 prescriptions, the researchers examined the prevalence of specialty drug coupons and the degree to which the coupons reduced patients' out-of-pocket costs. The association between the magnitude of out-of-pocket costs for specialty drugs and patients' abandonment of their new or restarted therapy was analyzed in nearly 16,000 patients.
Drug coupons accounted for $21.2 million of patients' $35.3 million annual out-of-pocket costs in 2013, the researchers found. Coupons reduced monthly cost sharing to less than $250, a point at which patients were far less likely to abandon therapy (findings with biologic anti-inflammatory drugs or drugs for multiple sclerosis), in the vast majority of cases.
"By reducing cost sharing, coupons may also circumvent efforts to encourage patients to use the most cost-effective drugs," the researchers wrote.
The authors disclosed financial ties to the pharmaceutical industry.
Reference