August 05, 2014
Growth Hormone Therapy May Worsen Depression in Children
the Endocrinology Advisor take:
Growth hormone therapy may actually exacerbate symptoms of depression and withdrawal in children with growth hormone deficiency or idiopathic short stature, according to study results presented at ICE/ENDO 2014, the joint meeting of the International Society of Endocrinology and the Endocrine Society.
Lead research Emily C. Walvoord, MD, of the Indiana University School of Medicine, noted that growth hormone (GH) treatment, which involves injections, frequent clinic visits and repeated discussions about height and growth, may actually worsen psychosocial issues experienced by children with idiopathic short stature who are otherwise healthy.
To learn more, Dr. Walvoord and colleagues assessed cognitive and behavioral effects of children aged 6 to 16 years with GH deficiency or idiopathic short stature. Children completed tests to evaluate cognitive functioning while behavioral and emotional functioning were evaluated via parent questionnaires.
The 41 children were then assigned to treatment with GH or no treatment and reevaluated after 9 to 12 months. All children completed initial testing, according to the researchers, and 28 have completed follow-up testing.
Results thus far indicate no change in cognitive functioning from baseline to follow-up. Depression and withdrawal symptoms, on the other hand, appeared to worsen among children with GH deficiency or idiopathic short stature who were treated with GH. In contrast, depression and withdrawal symptoms lessened among children with untreated idiopathic short stature.
Dr. Walvoord said these data suggest that the growth benefits associated with GH may be outweighed by the drawbacks of increasing depression and withdrawal.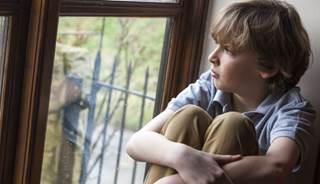 Growth Hormone Therapy May Worsen Depression in Children
Short, otherwise healthy children who are treated with growth hormone (GH) may become taller, but they may also become more depressed and withdrawn over time, compared to children the same age and height who are not treated with GH, a new study finds.
Sign Up for Free e-Newsletters
Check out what's trending
CME Focus