June 28, 2016
Striatal D2 Receptors, Age Associated With Sucrose Preference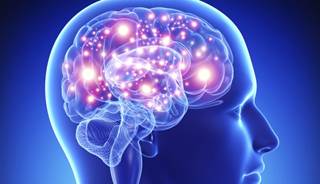 For those without obesity, striatal D2 recetpors and age are linked to sucrose preference.
(HealthDay News) — For participants without obesity, striatal D2 receptor (D2R) binding potential and age are associated with sucrose preference, according to a study published in Diabetes.
Noting that sweet preferences and D2Rs decline with age, Marta Y. Pepino, PhD, from the Washington University School of Medicine in St. Louis, and colleagues examined the correlation between the variables and the impact of obesity on these correlations. They assessed sucrose preferences, perception of sweetness intensity, and striatal D2R binding potential in 20 participants without obesity and 24 participants with obesity.
The researchers found that sucrose preferences, sweetness intensity perception, striatal D2R binding potential, and age-related striatal D2R binding potential declines were similar between the groups. In participants without obesity, both striatal D2R binding potential and age correlated with sucrose preferences, accounting for 52% of the variance in sucrose preference. These correlations were not seen in the obese group.
"In conclusion, the age-related decline in D2R was not linked to the age-related decline in sweetness preferences, suggesting other, as yet unknown, mechanisms play a role, and that these mechanisms are disrupted in obesity," the researchers wrote.
Reference