May 17, 2016
Skeletal Muscle Proteome Affected by Obesity, Roux-en-Y Gastric Bypass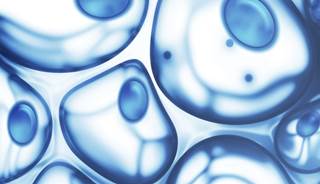 Obesity and gastric bypass surgery appear to affect the skeletal muscle proteome.
(HealthDay News) — Obesity and Roux-en-Y gastric bypass (RYGB) affect the skeletal muscle proteome, with changes in protein abundance in skeletal muscle before and after RYGB surgery, according to a study published in Diabetes.
Latoya E. Campbell, from Arizona State University in Tempe, and colleagues examined the role of obesity and RYGB on the human skeletal muscle proteome. They obtained basal muscle biopsies from 7 obese women before and 3 months after RYGB. Insulin sensitivity was assessed using euglycemic-hyperinsulinemic clamps. Four age-matched lean women were included as controls. Quantitative mass spectrometry and microarray analyses were performed on protein and RNA isolated from the muscle biopsies.
The researchers found that before vs after RYGB, there were significant improvements in fasting plasma glucose and BMI (both P<.05). A total of 2877 quantifiable proteins were identified in proteomic analysis; 395 were significantly altered before surgery in obesity, while after surgery, 280 differed significantly. Forty-nine proteins were returned to normal levels after RYGB.
In KEGG pathway analysis, there was a decreased abundance in ribosomal and oxidative phosphorylation proteins in obesity, and after RYGB there was normalization of ribosomal proteins. The normalization of the ribosomal proteins was confirmed in transcriptomic data.
"Our results provide evidence that obesity and RYGB have a dynamic effect on the skeletal muscle proteome," the researchers wrote.
Reference