August 03, 2016
Overweight/Obesity Up Incidence of Hand, Hip, Knee Osteoarthritis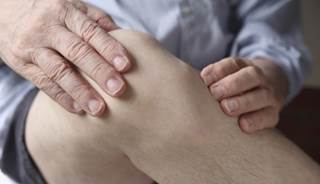 Being overweight or obese increases the incidence of osteoarthritis, especially in the knee.
(HealthDay News) — The incidence of hand, hip, and knee osteoarthritis (OA) increases with overweight and obesity, particularly in the knee, according to a study published in Arthritis & Rheumatology.
Carlen Reyes, MD, PhD, from Universitat Autònoma de Barcelona in Spain, and colleagues conducted a population-based cohort study using primary care records for patients aged at least 40 years who were without a diagnosis of OA on January 1, 2006, and had BMI data available. A total of 1 764 061 patients were observed for a median follow-up of 4.45 years.
The researchers found that the incidence rates of knee, hip, and hand OA were 3.7, 1.7, and 2.6 per 1000 person-years, respectively, for patients in the normal-weight category, and 19.5, 3.8, and 4.0, respectively, for those with grade II obesity. Being overweight or obese vs normal weight increased the risk of OA at all 3 joint sites, especially at the knee. The risk of knee OA increased 2-, 3.1-, and 4.7-fold with a status of overweight, grade I obesity, and grade II obesity, respectively.
"Being overweight or obese increases the risk of hand, hip, and knee OA, with the greatest risk in the knee, and this occurs on a dose-response gradient of increasing BMI," the researchers wrote.
Disclosures: Several authors disclosed financial ties to the pharmaceutical industry.
Reference