August 29, 2016
Obesity Ups Risk for Several Cancers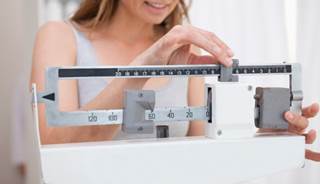 People who avoid gaining weight can reduce their risk for 5 types of cancer.
(HealthDay News) — Excess weight is linked to risk of developing at least 8 types of cancer, according to a report published in the New England Journal of Medicine.
The latest research builds on the findings of an earlier review by the International Agency for Research on Cancer (IARC), which is part of the World Health Organization. That research found that those who avoid gaining weight can decrease their risk for developing 5 types of cancer: cancer of the colon, esophagus, kidney, breast, and uterus.
IARC's latest review examined more than 1000 studies conducted all over the world, involving both men and women. Some of the studies assessed excess weight in terms of BMI, other studies assessed excess weight based on waist circumference measurements. The new research links excess weight with cancers of the stomach, liver, gallbladder, pancreas, ovary, and thyroid. The list also includes meningioma, as well as multiple myeloma.
"The review certainly concluded crystal clear, as you say, that obesity causes cancer," Graham Colditz, MD, MPH, who chaired the IARC review group, told HealthDay. "And hence the conclusion that there is cancer prevention through avoiding obesity."
Reference