July 11, 2016
More Evidence Links Obesity to Multiple Sclerosis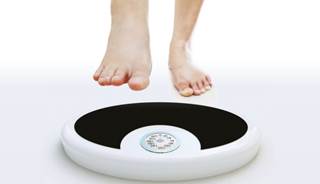 Another study has confirmed the association between BMI and multiple sclerosis.
A new study provides further confirmation of a link between obesity and multiple sclerosis (MS).
The results, published in PLOS Medicine, suggest that genetically-determined obesity is associated with an increased risk of MS, up to about 40% in some cases.
"These findings may carry important public health implications because of the high prevalence of obesity in many countries," the authors, led by Brent Richards, MD, MSc, of McGill University, wrote.
To investigate the potential association, Dr Richards and colleagues conducted a 2-sample Mendelian randomization (MR) using summary statistics from the Genetic Investigation of Anthropometric Traits (GIANT) consortium (n=322 105) and the International MS Genetics Consortium (IMSGC) (n=14,498 cases, 24,091 controls). Overall, 70 single nucleotide polymorphisms were genome-wide significant for BMI in GIANT and were examined for their association with MS risk in IMSGC.
Based on MR analysis, a 1 standard deviation (SD) increase in BMI was found to be associated with a 41% increase in odds of MS (OR: 1.41, 95% CI, 1.20–1.66, P= 2.72 x 10−5). Bidirectional MR analyses also suggested that genetic determinants of MS do not contribute to BMI (−0.0033 SD change in BMI per log odds increase in MS, 95% CI, −0.011–0.0042, P= .39). No evidence of pleiotropy was found in either analysis.
"To place this in a clinical context, the mean SD for BMI reported among cohorts in the GIANT consortium was 4.70 kg/m2," the authors wrote. "Therefore, our estimates of a 41% increase in odds of MS correspond roughly to a change in BMI category from overweight (≥25 kg/m2) to obese (≥30 kg/m2) as per WHO obesity guidelines."
The results suggest that there is a causal role of BMI in MS etiology, although the mechanism is still unclear. An association with vitamin D, which decreases with genetically-elevated BMI, is a strong candidate.
Indicating that obesity in childhood and early adulthood is a modifiable risk factor for MS, the authors suggest that the findings provide "further rationale to combat increasing youth obesity rates by implementing community and school-based interventions that promote physical activity and nutrition."
Reference