August 26, 2016
Metformin May Reduce Treatment-Related Weight Gain in Autism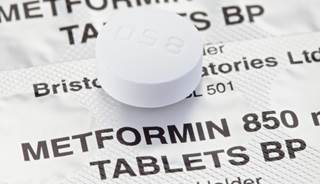 Metformin was associated with a decrease in treatment-related weight gain in patients with autism spectrum disorder.
(HealthDay News) — Metformin may be effective in decreasing weight gain associated with atypical antipsychotic use in autism spectrum disorder, according to a study published in JAMA Psychiatry.
Michael Aman, PhD, a retired professor of psychology at The Ohio State University in Columbus, and colleagues enrolled 60 individuals with autism spectrum disorder aged 6 to 17. The patients were overweight due to the side effects of taking antipsychotic medications for irritability and agitation. For the study, participants were given either metformin or an inactive placebo for 16 weeks.
The researchers found that patients given metformin had much greater reductions in BMI than those who took the placebo. Metformin was well tolerated overall.
"Our results showed that gastrointestinal side effects occurred for more days in the metformin group compared to placebo group, but the large majority of children taking metformin were able to maintain their treatment," Dr Aman said in a university news release.
Reference