May 26, 2016
Lower Levels of Hormone Spexin Associated with Childhood Obesity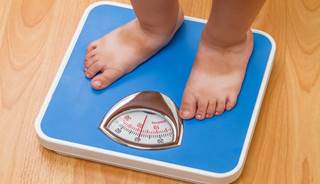 Lower levels of spexin may contribute to excess food intake leading to weight gain.
Researchers have discovered that a hormone called spexin is significantly lower in obese children compared with normal-weight children, as reported in the Endocrine Society's Journal of Clinical Endocrinology & Metabolism.
It is estimated that 35% of US children are overweight or obese, and childhood obesity has been linked to a range of health problems such as type 2 diabetes, dyslipidemia, and hypertension. Previous research has found that spexin levels are reduced in obese vs non-obese adults and in patients with type 2 diabetes. In these patients, spexin levels are inversely related to blood glucose and lipids, suggesting a potential role in the metabolism of glucose and lipids in type 2 diabetes. Additionally, studies have found that the spexin gene is the most down-regulated gene in obese human fat biopsies compared with non-obese human fat. However, until now there has been no data regarding spexin levels in children.
The authors of the current cross-sectional study examined levels of the hormone and its potential role in obesity and various cardiometabolic risk factors in 69 adolescents between 12 and 18 years of age. Of the participants, 51 were obese–defined as having a BMI equal to or greater than the 95th percentile for age and sex, and 18 were considered normal weight, with a BMI falling between the 5th and 85th percentile for age and sex. For each participant, the researchers measured spexin levels, leptin, adiponectin, interleukin-6, C-reactive protein, glucose, and insulin.
Results show that, as in adult studies, spexin levels were lower in a group of obese adolescents compared with non-obese participants. "Remarkably, cluster analysis of the data allowed us to split the participants into 2 major groups (normal weight and obese) and a small (outlier) subgroup based on the concentration of spexin in relation to BMI z score," the authors reported. Odds of obesity were 5.25 times higher among participants with the lowest spexin levels vs those with the highest levels. Unlike adult samples, however, there were no observed associations between spexin and the cardiometabolic markers examined.
Though further studies are needed to elucidate the mechanisms behind the lower spexin levels in obese children, a few "animal and adult human studies suggest spexin as a potential satiety factor, implying that lower levels of spexin, a key adipokine, may contribute to excess food intake leading to weight gain," Seema Kumar, MD, an associate professor of pediatrics at Mayo Clinic in Rochester, Minnesota, told Endocrinology Advisor. "More research is needed to explore the physiological significance of spexin, how it may be involved in the development of childhood obesity, and whether it can be used to treat or manage the condition," she says.
Reference