September 12, 2016
IUD May Be Cost-Effective for Preventing Cancer Deaths in Obese Women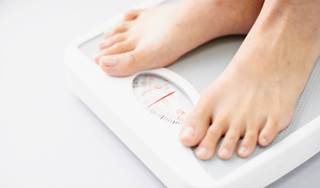 The levonorgestrel intrauterine device may be cost-effective for preventing endometrial cancer in obese women.
HealthDay News -- For obese women, the levonorgestrel intrauterine device (IUD) could be cost-effective for preventing endometrial cancer deaths, according to a study published in the October issue of Obstetrics & Gynecology.
Joseph A. Dottino, MD, MPH, from the Duke University Medical Center, Durham, North Carolina, and colleagues used a modified Markov model to compare IUD placement at age 50 with usual care among women with a BMI ≥40 or ≥30 kg/m². The authors incorporated the effect of obesity on incidence and survival. The IUD was assumed to confer a 50% reduction in the incidence of endometrial cancer over 5 years; costs of IUD and cancer care were included in the analyses.
The researchers found that the IUD strategy was costlier and more effective than usual care for a 50-year-old with BMI ≥40 kg/m², with a cost-effectiveness ratio of $74 707 per year of life saved. Assuming the protective effect of the levonorgestrel IUD was 10 years, the incremental cost-effectiveness ratio would decrease to $37 858 per life-year saved.
In women with BMIs of ≥40 kg/m² or costs less than $500, a levonorgestrel IUD that reduces cancer incidence by at least 68% would be cost-effective. The incremental cost-effectiveness ratio of IUD strategy was $137 223 per life-year saved compared with usual care for women with BMI ≥30 kg/m².
"The levonorgestrel IUD is a potentially cost-effective strategy for prevention of deaths from endometrial cancer in obese women," the researchers wrote.
Reference