June 15, 2016
AspireAssist Obesity Treatment Device Earns FDA Approval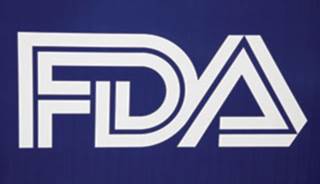 Patients with AspireAssist lost an average of 12.1% of total body weight after 1 year.
The Food and Drug Administration (FDA) has approved AspireAssist, a surgically-placed obesity treatment device that uses a tube to drain a portion of stomach contents after every meal.
AspireAssist (Aspire Bariatrics) was approved based on the results of a clinical trial that included 111 patients treated with AspireAssist and appropriate lifestyle therapy, and 60 control patients treated only with lifestyle therapy. After a 1-year follow-up period, patients with AspireAssist lost an average of 12.1% of their total body weight compared with control patients who lost an average of 3.6% of their total body weight.
Both patient groups also had small improvements in obesity-related conditions, including diabetes, hypertension, and quality of life. These improvements may have been caused by nutrition and exercise counseling included in lifestyle therapy.
"The AspireAssist approach helps provide effective control of calorie absorption, which is a key principle of weight management therapy," stated William Maisel, MD, MPH, deputy director for science and chief scientist in the FDA's Center for Devices and Radiological Health, in a press release.
"Patients need to be regularly monitored by their health care provider and should follow a lifestyle program to help them develop healthier eating habits and reduce their calorie intake."
AspireAssist is intended for weight loss in obese patients older than 22, with a BMI of 35 to 55, who have failed to achieve and maintain weight loss through non-surgical weight-loss therapy. The device should not be used in patients with eating disorders, and it is not intended for short-term use or for individuals who are moderately overweight.
In order to place the device, surgeons insert a tube into the stomach with an endoscope. Then a disk-shaped port valve that lies outside the body, against the skin of the abdomen, is connected to the tube and remains in place.
To use the device, patients attach the external connector and tubing to the port valve 20 to 30 minutes after eating. Once the port valve is opened, food matter drains through the tube and into the toilet for 5 to 10 minutes, removing approximately 30% of calories consumed.
Patients who use AspireAssist require frequent monitoring by a health care provider. The tube must be shortened as patients lose weight and abdominal girth, so that the port valve remains flush against the abdomen. Medical visits are also required to monitor device use and weight loss, and to provide lifestyle therapy counseling.
Side effects of device use include indigestion, nausea, vomiting, constipation, and diarrhea. The surgical placement of the device is associated with risks including abdominal bloating, indigestion, bleeding, infection, sedation-related breathing problems, inflammation of the lining of the abdomen, sores on the inside of the stomach, pneumonia, unintended puncture of the stomach or intestinal wall, and death.
The device has a safety feature that monitors the number of times the drain tube is connected to the port valve, and will stop working after 115 cycles. This feature will prompt patients to return for a medical visit to receive a replacement part for the device in order to continue therapy.
Reference
US Food and Drug Administration. FDA website. FDA approves AspireAssist obesity device. http://www.fda.gov/NewsEvents/Newsroom/PressAnnouncements/ucm506625.htm. June 14, 2016. Accessed June 15, 2016.