October 26, 2015
Childhood Antibiotic Use May Influence Weight Gain in Adolescence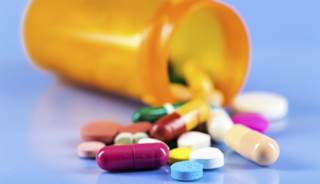 Repeated use of antibiotics in childhood may lead to greater weight gain in teens.
(HealthDay News) — Repeated antibiotic use is linked to greater weight gains in children, and it could affect their weight for the rest of their lives, a new study suggests.
The findings were published in the International Journal of Obesity.
Researchers from the Johns Hopkins Bloomberg School of Public Health in Baltimore analyzed data from 163,820 children (aged 3 to 18 years) in the United States, and found that about 21% of them received 7 or more prescriptions for antibiotics during childhood.
According to the researchers, at age 15, those who took antibiotics 7 or more times at earlier ages weighed about 3 lb more than those who took no antibiotics. This weight gain among those who frequently took antibiotics was likely underestimated due to lack of complete data, the researchers said.
"We found evidence of reversible, persistent, and progressive effects of antibiotic use on body mass index trajectories, with different effects by age, among mainly healthy children," the researchers wrote. "The results suggest that antibiotic use may influence weight gain throughout childhood and not just during the earliest years as has been the primary focus of most prior studies."
Reference