August 18, 2016
Women's Cancer Risk Linked to Duration of Adult Obesity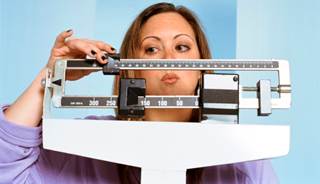 Risk for certain cancers may be higher for women who have been overweight longer.
(HealthDay News) — The longer a woman is overweight, the higher her risk of several cancers, according to a study published in PLOS Medicine.
The new findings are based on data from the Women's Health Initiative. At the outset, researchers measured the women's current weight and height, and asked them to recall their weight at ages 18, 35, and 50. Over the next dozen years, 6301 women developed a type of cancer that has been linked to obesity, such as breast, ovarian, endometrial, colon, kidney, liver, or pancreatic cancer.
The researchers found that the odds of obesity-related cancers rose by 7% for every 10 years a woman had been overweight. In particular, every 10-year increase in adulthood overweight duration was associated with a 5% and 17% increase in risk of postmenopausal breast and endometrial cancer, respectively. These figures rose to 8% and 37%, respectively, with adjustment for intensity of overweight.
"This study showed that a longer duration of overweight and obesity is associated with an increased risk of developing several forms of cancer," the researchers wrote. "Furthermore, the degree of overweight experienced during adulthood seemed to play an important role in the risk of developing cancer, especially for endometrial cancer."
Reference