August 15, 2014
Vitamin D Tied to In Vitro Fertilization Success Rate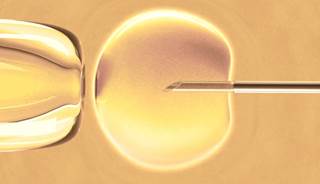 Vitamin D Tied to In Vitro Fertilization Success Rate
(HealthDay News) — Vitamin D levels may affect the pregnancy rate in women undergoing in vitro fertilization, according to research published online in the Journal of Clinical Endocrinology & Metabolism.
Alessio Paffoni, of the Ospedale Maggiore Policlinico in Milan, and colleagues conducted a prospective cross-sectional study to assess in vitro fertilization (IVF) outcomes in women aged 18 to 42 years according to serum level of 25-hydroxyvitamin D (25[OH]D).
The researchers found that, among women with vitamin D deficiency (<20 ng/mL), the clinical pregnancy rate following IVF was 20% (30 of 154 patients). Among women with serum 25(OH)D levels of 20 ng/mL or higher, the clinical pregnancy rate following IVF was 31% (56 of 181 patients), and the adjusted OR was 2.15.
According to subgroup analysis, women with the highest serum levels of vitamin D were most likely to become pregnant after undergoing IVF.
"Vitamin D is an emerging factor influencing female fertility and IVF outcome," the researchers wrote. "Additional studies are pressingly needed to confirm a causal relationship and to investigate the potential therapeutic benefits of vitamin D supplementation."
Reference