October 15, 2015
Vitamin D, Calcium Supplementation Did Not Reduce Recurrent Adenoma Risk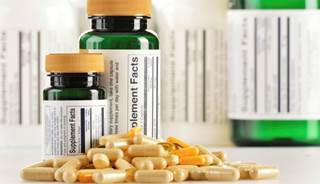 Vitamin D and calcium did not appear to decrease the risk for recurrent colorectal adenomas.
(HealthDay News) — Supplemental vitamin D and calcium do not seem to reduce the risk for recurrent colorectal adenomas, according to a study published in the New England Journal of Medicine.
John A. Baron, MD, from Dartmouth University in Hanover, New Hampshire, and colleagues randomly assigned 2259 patients with recently diagnosed adenomas to receive daily vitamin D3 (1000 IU), calcium as carbonate (1200 mg), both, or neither. Follow-up colonoscopy was expected to be performed 3 or 5 years after the baseline examinations.
The researchers found that participants who received vitamin D had a mean net increase in serum 25-hydroxyvitamin D levels of 7.83 ng/mL compared with participants given placebo. During follow-up, 43% of participants had one or more adenomas diagnosed.
The adjusted risk ratios for recurrent adenomas were 0.99 (95% CI, 0.89-1.09) for those taking vitamin D vs no vitamin D, 0.95 (95% CI, 0.85-1.06) for calcium vs no calcium, and 0.93 (95% CI, 0.8-1.08) for both agents vs neither agent.
"Daily supplementation with vitamin D3 (1000 IU), calcium (1200 mg), or both after removal of colorectal adenomas did not significantly reduce the risk of recurrent colorectal adenomas over a period of 3 to 5 years," the researchers concluded.
Reference