May 23, 2016
Nutrition Facts Label to Undergo Redesign by FDA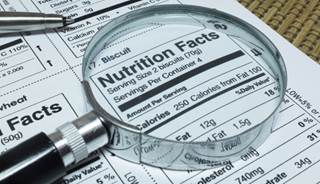 The Nutrition Facts label on packaged foods will be redesigned by the FDA.
(HealthDay News) — The Nutrition Facts panel on packaged foods in the United States is about to undergo long-awaited changes, with a redesign emphasizing realistic portion sizes and added sugars.
The announcement Friday by the Food and Drug Administration (FDA) reflects changing science and an attempt to limit Americans' unhealthy eating patterns and help consumers make better choices, the agency said. The updated design, for instance, will highlight "calories" and "servings," and show how many grams of sugar have been added to a food, along with the percent daily value (%DV) for "added" sugars.
"It is difficult to meet nutrient needs while staying within calorie limits if you consume more than 10% of your total daily calories from added sugars, and this is consistent with the scientific evidence supporting the 2015-2020 Dietary Guidelines for Americans," the FDA said in a news release.
Serving sizes will better reflect how much people really eat and drink. For instance, foods that can be consumed in 1 or more sittings — such as a bag of chips or a pint of ice cream — will contain both "per serving" and "per package" calorie and nutrition information.
"People will be able to easily understand how many calories and nutrients they are getting if they eat or drink the entire package/unit at 1 time," the FDA said. Quantities consumed have changed since the current serving size requirements were published in 1993, the agency noted.
Reference
Changes to the Nutrition Facts Label. FDA website. http://www.fda.gov/Food/GuidanceRegulation/GuidanceDocumentsRegulatoryInformation/
LabelingNutrition/ucm385663.htm. May 20, 2016. Accessed May 23, 2016.