April 05, 2016
VIDEO: Revised ATA Guidelines for Thyroid in Pregnancy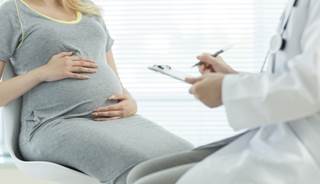 New pregnancy guidelines on thyroid care in pregnancy will be published by the American Thyroid Association.
BOSTON -- New evidence from the last few years has prompted the American Thyroid Association to update their guidelines on thyroid in pregnancy, including new ways to define hypothyroidism in pregnancy and issues related to the use of certain medications in pregnancy.
In this video from ENDO 2016, co-chairs of the guidelines writing committee Elizabeth N. Pearce, MD, MSc, of Boston University School of Medicine, and Erik Alexander, MD, of Brigham and Women's Hospital, discuss these changes and outline a few other recommendations that will appear in the forthcoming guidelines.