April 14, 2016
VIDEO: New Changes in Hyperthyroidism Guideline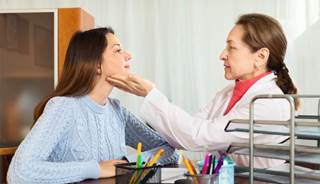 The American Thyroid Association has made changes to the hyperthyroidism guidelines since 2011.
BOSTON – Since 2011, new developments regarding hyperthyroidism treatment and the causes of thyrotoxicosis have prompted the American Thyroid Association (ATA) to update their hyperthyroidism guidelines.
In this video from ENDO 2016, Douglas Ross, MD, from Massachusetts General Hospital, discusses the new changes in the ATA 2016 guidelines, which include new recommendations for thyrotropin receptor antibody and radioactive iodine use.