April 02, 2016
VIDEO: Kutluk Oktay, MD, PhD, Discusses Advances in Female Fertility Preservation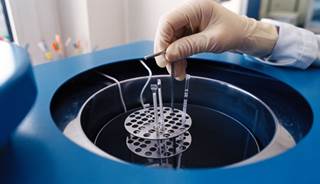 Advances in fertility preservation include cryopreservation and ovarian transplantation.
BOSTON — Over the past 20 years, through a combination of new technologies and basic and translational science, researchers and clinicians have made significant strides in the study of fertility preservation in women, noted Kutluk Oktay, MD, PhD, of New York Medical College.
In this video, Dr Oktay provides an overview of his ENDO 2016 Plenary Session presentation discussing specific advances that have allowed clinicians to preserve fertility in women who are facing ovarian failure. These include ovarian cryopreservation and transplantation and ovarian stimulation. He also discusses new surgical techniques and a "paradigm-changing finding" in ovarian aging.