September 15, 2016
Genetic and Environmental Factors May Interact to Increase Obesity Risk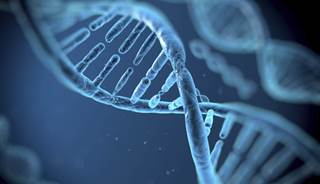 Genetics and lifestyle factors interact to increase risk for obesity.
New data have demonstrated that environmental and lifestyle factors have the greatest effect on obesity among individuals who carry the most obesity genes.
"Obesity in today's modern environment has a strong genetic component and people with a high genetic and environmental risk are particularly susceptible," Timothy Frayling, PhD, of the University of Exeter Medical School, Exeter, UK, said in an interview.
The findings were presented at the European Association for the Study of Diabetes (EASD) 2016 Annual Meeting.
For the study, Dr Frayling and researchers from the United Kingdom and Switzerland sought to examine how high-risk obesogenic environments influence genetic susceptibility to obesity and increase the risk for type 2 diabetes.
"We know that genes and environmental factors influence our BMI; we know less about if and how they interact," Dr Frayling explained. "We wanted to answer the question of whether or not aspects of the environment and our lifestyles accentuate any genetic predisposition to obesity. The question is important as it may highlight aspects of the environment that cause some people to be particularly susceptible to gaining weight. Previous studies have suggested that specific aspects of the environment are to blame, including sugary drinks, fried food, and TV watching."
The analysis included 120 000 participants from the UK Biobank, a study of 500 000 people that is available for all scientists to access. The researchers used 69 genetic variants known to alter BMI and 9 self-reported measures of the environment, including TV watching, Westernized diet, and physical activity.
Results indicated that self-reported measures of the obesogenic environment and behavior were all associated with BMI (P for all <.001). There were gene-environment interactions with self-reported TV watching and physical activity, but the authors also found evidence of interaction with a measure of socioeconomic position. They suggest that a measure of socioeconomic position best captures the aspects of the environment that accentuate risk.
As an example, among participants who reported watching at least 4 hours of TV per day, carrying 10 additional BMI-raising alleles resulted in approximately 4 kg of extra weight in someone 1.73 m tall, whereas among individuals who reported watching less than 4 hours of TV per day, carrying 10 additional BMI-raising alleles led to approximately 3.1 kg of extra weight.
Furthermore, researchers observed an interaction when using a composite measure of the obesogenic environment and permutations of the data based on randomly selecting groups of individuals with different BMIs, which indicated that these disparities were not specific to 1 environmental factor.
Study limitations include that the environmental measures are complex mixes of the environment and behavior, and are based on self-report.
"We concluded that there is unlikely to be 1 specific aspect of the environment that accentuates the genetic risk of obesity," Dr Frayling said. "Instead, a general measure of the obesogenic environment [and] socioeconomic position best captured the environmental factors that interact with genetic risk of obesity. These findings contrast with those from most previous studies."
Disclosure: The researchers report no relevant financial disclosures.
For more coverage of EASD 2016, click here.
Reference
Tyrrell J, Yaghootkar H, Beaumont R, et al. Oral Presentation 97. Gene-obesogenic environment interactions in the UK Biobank study. Presented at: EASD 2016 Annual Meeting; September 12-16, 2016; Munich, Germany.