August 03, 2016
Standardized Tests May Measure Beta-Cell Function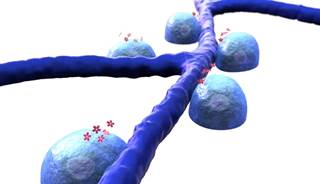 Beta-cell function can be measured using mixed-meal tolerance tests and arginine stimulation tests.
(HealthDay News) — Standardized mixed-meal tolerance tests (MMTT) and arginine stimulation tests (AST) provide reproducible measures of beta-cell function across glucose tolerance states, according to a study published in Diabetes Care.
Sudha S. Shankar, MD, from Eli Lilly and Co. in Indianapolis, and colleagues characterized the responses to, and reproducibility of, standardized methods of in vivo beta-cell function. Participants with normal glucose tolerance (23 participants), prediabetes (7 participants), and type 2 diabetes (22 participants) underwent 2 standardized MMTT, 2 standardized AST, and 1 frequently sampled intravenous glucose tolerance test (FSIGT).
The researchers found that from the MMTT, insulin secretion in type 2 diabetes was more than 86% lower than in normal glucose tolerance or prediabetes. There was a decrease in insulin sensitivity from normal glucose tolerance to prediabetes (about 50%) to type 2 diabetes (93% lower).
At basal glucose and during hyperglycemia, insulin secretory response to arginine was lower in type 2 diabetes compared with normal glucose tolerance and prediabetes in the AST. FSIGT showed decreases across populations in both insulin secretion and insulin sensitivity; no significant difference was observed in insulin sensitivity for prediabetes and type 2 diabetes populations.
Reproducibility was generally good for the MMTT and very good for the AST.
"Standardized MMTT and AST provide reproducible and complementary measures of beta-cell function with characteristics favorable for longitudinal interventional trials use," the researchers wrote.
Disclosures: Several authors disclosed financial ties to pharmaceutical companies, several of which provided funding for the study.
Reference
Shankar SS, Vella A, Raymond RH, et al; for the the Foundation for the National Institutes of Health β-Cell Project Team. Standardized Mixed-Meal Tolerance and Arginine Stimulation Tests Provide Reproducible and Complementary Measures of β-cell Function: Results From the Foundation for the National Institutes of Health Biomarkers Consortium Investigative Series. Diabetes Care. 2016. doi:10.2337/dc15-0931.