September 08, 2014
Some Antimicrobial Drugs May Up Hypoglycemia Risk in Patients on Sulfonylureas
the Endocrinology Advisor take:
Patients taking sulfonylureas for diabetes are often prescribed certain antimicrobial drugs that may increase the risk for hypoglycemia, which is linked to morbidity and higher health care costs, study results published in JAMA Internal Medicine.
Researchers conducted a retrospective cohort study involving Texas Medicare claims from 2006 to 2009 for patients aged at least 66 years with prescriptions for glipizide or glyburide who also filled a prescription for one of 16 of the most commonly prescribed antimicrobials in this patient population.
They then compared hypoglycemia events and associated costs for patients prescribed one of seven antimicrobials thought to interact with sulfonylureas with patients who were prescribed noninteracting antimicrobials.
Clarithromycin (OR=3.96; 95% I, 2.42-6.49), levofloxacin (OR=2.60; 95% CI, 2.18-3.10), sulfamethoxazole-trimethoprim (OR=2.56; 95% CI, 2.12-3.10), metronidazole (OR=2.11; 95% CI, 1.28-3.47) and ciprofloxacin (OR=1.62; 95% CI, 1.33-1.97) correlated with higher rates of hypoglycemia vs. noninteracting antimicrobials, according to multivariable analyses.
Additionally, the number needed to harm ranged from 71 for clarithromycin to 334 for ciprofloxacin, according to the researchers. Older age, female sex, black or Hispanic race/ethnicity, higher comorbidity and previous hypoglycemic episode were linked to hypoglycemia.
These prescriptions were common, the researchers noted, with 28.3% of patients taking a sulfonylurea filling a prescription for one of five of the interacting antimicrobials. This was associated with 13.2% of all hypoglycemic events.
The researchers found that treatment for subsequent hypoglycemia adds $30.54 in Medicare costs to each prescription of one of the interacting five antimicrobials prescribed to patients taking sulfonylureas.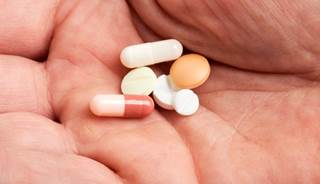 Some Antimicrobial Drugs May Up Hypoglycemia Risk in Patients on Sulfonylureas
Certain antimicrobial drugs interact with sulfonylureas to increase the risk of hypoglycemia. Researchers sought to determine the risk for hypoglycemia and associated costs in older patients prescribed glipizide or glyburide who fill a prescription for an antimicrobial drug.
Sign Up for Free e-Newsletters
Check out what's trending
CME Focus