April 26, 2016
Case Report of Rapid-Onset Insulin-Dependent Diabetes With Anti-PD-1 Treatment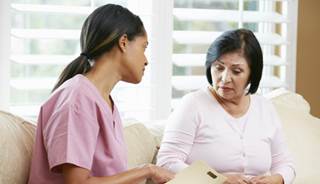 Researchers describe a case of rapid-onset insulin-dependent diabetes with anti-PD-1 treatment.
(HealthDay News) — In a case report published in the Journal of Diabetes Investigation, researchers document rapid-onset insulin-dependent diabetes in an Asian patient undergoing treatment with anti-programmed cell death-1 (anti-PD-1) therapy.
Masahide Okamoto, from Oita University in Japan, and colleagues describe the case of a 55-year-old euglycemic woman receiving nivolumab for malignant melanoma who developed insulin-dependent diabetes.
The authors note that the patient showed abrupt onset of ketonuria and elevated plasma glucose (580 mg/dL) and HbA1c (7.0%) after receiving nivolumab. Serum C-peptide levels fell below the limit of detection over the next 2 weeks. Islet autoantibodies were negative and a human leukocyte antigen (HLA) haplotype associated with type 1 diabetes was displayed by the patient.
"Anti-PD-1 therapy can cause rapid onset of insulin-dependent diabetes, possibly due to inappropriate activation of T cells. HLA haplotypes might be related to the onset of this disease," the researchers wrote. "Physicians should be aware of this serious adverse event and conduct routine blood glucose testing during anti-PD-1 therapy."
Reference