August 11, 2016
Tailored Program May Decrease Diabetes Incidence in Asian Indian Adults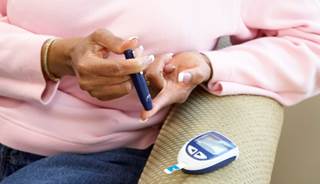 A culturally-tailored program may help decreased diabetes incidence in Asian Indian adults.
(HealthDay News) -- A culturally-tailored stepwise diabetes prevention program can reduce incidence of diabetes among overweight/obese Asian Indian adults, according to a study published in Diabetes Care.
Mary Beth Weber, PhD, MPH, from Emory University in Atlanta, and colleagues conducted a randomized trial involving 578 overweight/obese Asian Indian adults with isolated impaired glucose tolerance (iIGT), isolated impaired fasting glucose (iIFG), or IFG+IGT. Participants were randomly assigned to standard lifestyle advice or to a 6-month culturally-tailored US Diabetes Prevention Program-based lifestyle curriculum plus addition of metformin for those at highest risk of conversion to diabetes.
The researchers found that 34.9% of control and 25.7% of intervention participants developed diabetes during 3 years of follow-up (P=.014). The relative risk reduction (RRR) was 32%; in order to prevent 1 case of diabetes, the number needed to treat was 9.8. There was variation in RRR by prediabetes type (IFG+IGT, 36%; iIGT, 31%; and iIFG, 12%); participants aged 50 years or older, males, and obese had stronger RRR.
In addition to lifestyle, 72% of participants also required metformin; however, there was some variability by prediabetes type (iIFG, 76.5%; IFG+IGT, 83.0%; iIGT, 51.3%).
"Stepwise diabetes prevention in people with prediabetes can effectively reduce diabetes incidence by a third in community settings; however, people with iIFG may require different interventions," the researchers wrote.
Disclosures: The study was supported by a BRiDGES grant, which was funded by Lilly Diabetes.
Reference