June 29, 2016
Mortality Risk Up After Acute MI in Diabetes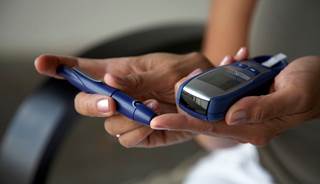 Patients with diabetes are more likely to die after a heart attack.
(HealthDay News) — Patients with diabetes are much more likely to die after an acute myocardial infarction acute (MI) than patients without diabetes, according to a study published in the Journal of Epidemiology and Community Health.
Researchers included 703,920 patients in the study, all of whom were hospitalized with acute MI between January 2003 and June 2013. In total, 120,568 patients had diabetes.
Compared with patients who did not have diabetes, those with the disease were 56% more likely to die if they had an acute MI caused by a completely blocked coronary artery. If their acute MI was the result of a partially blocked coronary artery, patients with diabetes were 39% more likely to die.
"These results provide robust evidence that diabetes is a significant long-term population burden among patients who have had a heart attack," lead researcher Chris Gale, MB, BS, PhD, a consultant cardiologist and associate professor in the School of Medicine at the University of Leeds in the United Kingdom, said in a university news release.
"Although these days people are more likely than ever to survive a heart attack, we need to place greater focus on the long-term effects of diabetes in heart attack survivors."
Reference