June 01, 2015
Insulin Resistance Not a Factor in Post-Adolescent Acne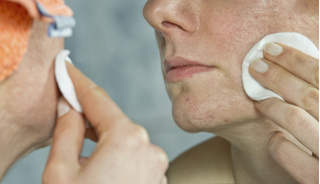 Insulin Resistance Not a Factor in Post-Adolescent Acne
(HealthDay News) — Insulin resistance does not appear to be a significant factor in post-adolescent acne, according to a study published the International Journal of Dermatology.
"Acne vulgaris first develops at the onset of puberty as a result of hormonal changes. During puberty, there is a transient decline in insulin sensitivity. We hypothesized that insulin resistance might persist after puberty in patients with post-adolescent acne," Ilknur Balta, MD, from the Ministry of Health in Ankara, Turkey, and colleagues wrote.
The researchers examined the correlation between post-adolescent acne and insulin resistance in a population that included 35 patients with post-adolescent acne and 35 healthy controls.
The researchers found that fasting blood glucose, fasting insulin, aspartate aminotransferase, alanine aminotransferase, triglyceride and HDL cholesterol levels, and the homeostasis model assessment of insulin resistance index (HOMA-IR) did not differ significantly for patients with post-adolescent acne and controls.
No correlations were seen for these parameters with acne severity.
"This study suggests that insulin resistance may not play a major role in the pathogenesis of post-adolescent acne," the researchers wrote. "Hormonal changes, genetic susceptibility, stress, the use of cosmetics, drugs, and environmental factors should be considered in the development of post-adolescent acne."
Reference