August 29, 2016
Hypoglycemia Risk Lowest With Gliclazide vs Newer Sulfonylureas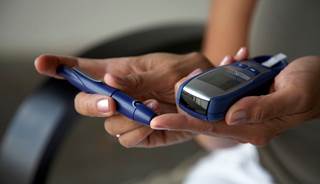 The risk for hypoglycemia appears to be lowest with gliclazide compared with newer sulfonlyureas.
(HealthDay News) — Of the newer generation sulfonylureas, gliclazide is associated with the lowest risk of hypoglycemia when added to metformin, according to a systematic review and meta-analysis published in the British Journal of Clinical Pharmacology.
Stig Ejdrup Andersen, MD, PhD, from Zealand University Hospital, and Mikkel Christensen, MD, PhD, from Bispebjerg University Hospital, both in Denmark, conducted a systematic literature review to compare the relative risk of hypoglycemia with newer generation sulfonylureas added to metformin. Data were included for 13 trials of sulfonylureas and 14 of oral non-sulfonylurea antihyperglycemic agents (16 260 patients).
The researchers found that hypoglycemia was the only adverse event reported. The risk of hypoglycemia was lowest with gliclazide vs glipizide (odds ratio [OR], 0.22; 95% credibility interval [CrI], 0.05-0.96), glimepiride (OR, 0.40; 95% CrI, 0.13-1.27), and glibenclamide (OR, 0.21; 95% CrI, 0.03-1.48), with comparable reductions in glycated hemoglobin of –0.66% to –0.84%. The definition of hypoglycemia varied across studies.
"When added to metformin, gliclazide was associated with the lowest risk of hypoglycemia between the newer generation sulfonylureas," the researchers wrote. "Clinicians should consider the risk of hypoglycemia agent-specific when selecting a sulfonylurea agent."
Reference