April 11, 2016
Diabetes Cases Quadrupled Globally Since 1980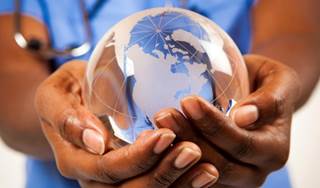 Researchers have noted a significant increase in diabetes cases globally during the past 3 decades.
(HealthDay News) — The number of adults worldwide with diabetes has quadrupled in the past 35 years, according to a report published in The Lancet.
The new estimates, released ahead of World Health Day on April 7, 2016, are from an analysis of 751 studies that included 4.4 million adults in different regions of the world. Climbing from 108 million in 1980 to 422 million in 2014, global diabetes rates rose from 4.3% to 9.0% among men, and from 5.0% to 7.9% among women. The price tag for treating and managing the disease and its complications now totals $825 billion a year.
Compared with Western Europe, diabetes rates rose much more sharply in low- and middle-income countries, such as China, Egypt, India, Indonesia, Mexico, and Pakistan. No country had a major drop in diabetes rates, the study authors said.
In the United States, 8.2% of men and 6.4% of women had diabetes in 2014. That translated to rankings of 114th for men and 146th for women in the world, according to the report.
In an editorial accompanying the study, Etienne Krug, MD, MPH, from the World Health Organization, wrote that the findings "sound the alarm for large-scale, effective action to reduce the health and economic impact of diabetes. Improvements in prevention and management, together with better surveillance, should be prioritized in response to this call."