September 26, 2014
Diabetes Self-Management Education Improves Glycemic Control
the Endocrinology Advisor take:
Diabetes self-management education (DSME) has a lasting, positive effect on glycemic control in patients with diabetes, especially among those whose duration of diabetes is less than 1 year, according to study results published in Diabetes Spectrum.
Researchers gauged the glycemic control of 43 patients using HbA1c over a 2-year period after patients received DSME. The patients completed DSME in 2009, and HbA1c measurements were recorded prior to DSME, immediately after, 1 year after and 2 years after. The analysis included 43 patients.
The average HbA1c of the patients dropped from 10.2% to 7.8% (mean decrease, 23.5%) immediately after they received DSME. Even after 1 and 2 years passed since receiving DSME, the average HbA1c of the patients remained at 7.8%, showing that DSME has lasting effects on glycemic control.
Even though all patients experienced a significant improvement in glycemic control after DSME, the duration of patients' diabetes prior to receiving the DSME affected their average post-DSME HbA1c. Patients who had diabetes for less than 1 year experienced a significantly greater reduction in HbA1c after DSME, with an average decrease of 28.7%. Patients who had diabetes for longer than 1 year only saw an average decrease of 20.2% in their post-DSME HbA1c.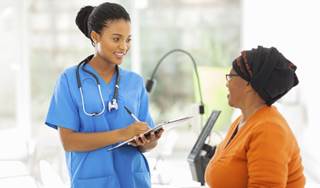 Diabetes Self-Management Education Improves Glycemic Control
Researchers recently conducted a study to determine whether diabetes self-management education could have lasting benefits on glycemic control. Results are published here in Diabetes Spectrum.
Sign Up for Free e-Newsletters
Check out what's trending
CME Focus